The Fairy Tale Retelling Challenge is hosted by Mel @ The Daily Prophecy. Its aim is all about reading as many fairy tale retellings as possible, in order to maintain your love for fairy tales.
The levels to aspire for are;
* Prince Charming: 1 – 4 books.
* Magic Mirror: 5 – 9 books.
* Big Bad Wolf: 10 – 15 books.
* The Wise Princess: 16 – 20 books.
* Wicked Fairy Godmother: 21 – 25 books.
* Bluebeard: you are killing it! 26+ books.
Every month there will also be a small challenge you are welcome to participate in that is of course related to fairy tales and the love we have for the retellings.
Monthly Challenges
January – Why I Love Fairy Tales

September – Cinderella Retellings
October – Rapunzel
Fairy Tale Retellings Read
Marissa Meyer's latest addition to the Lunar Chronicles tells the story of a sad girl who later turns into a horrid Queen. It spins another web in the Lunar wolrd that I find so fascinating and it proved to be a great book to kick off this challenge with. I therefore award it with 6 stars. Review (In Danish)
Tracy Lynn's rendition of the beloved fairy tale Snow White started as expected, a wealthy lord looses his wife but it left with the daughter, he hoped had been a son. Snow (Jessica) is left on her own and soon finds a new stepmother in her house. However, magic is turned into science and things are twisted rather strangely and some things were interesting, while others were just weird. However, it mostly stayed true to the core of the original fairy tale, therefore I award it with 4 stars. Review.
This was the second book about the madness of Wonderland creeping in on Alyssa Gardner and her normal life. This book was even more mad than the first one, despite it taking place only in the 'normal' world. There were things that I absolutely loved, but also things that bothered me along the way. Review.
The re-imagination of a combination of Snow White and Sleeping Beauty was absolutely crazy and entertaining, that all I wanted was for it to be much longer. The magic of the story was so intriguing that I just wanted to know much more. Review.
This was not directly a fairy tale retelling, but all the same I would deem I see some inspiration from both Alice in Wonderland and the Wizard of Oz, and therefor I include it here. Review.
The last installment in the Splintered trilogy of Alice in Wonderland proved to be a bit of a dissapointment to me. I thought there was too much focus on the love triangle aspect instead of the actual action of the story, which I thought was a shame. Review.
This was a retelling of Sleeping Beauty, which surprisingly had very little sleep in it but a whole lot of magic. I still don't really know how I'm supposed to feel about this retelling because it had its issues. Review.
This was supposed to be a take on the Beast's story both before he meets Belle and when he actually meets her. I was immediately caught by the cover and because I love The Beauty and the Beast I felt I had to read it. Unfortunately, it let me down as it was not exactly what I expected. Review.
A children's book about many different princesses we do not normally hear about turned out to be a delight to read. However, I still think it would be an even better read had I had a daughter to read it to out loud. Review.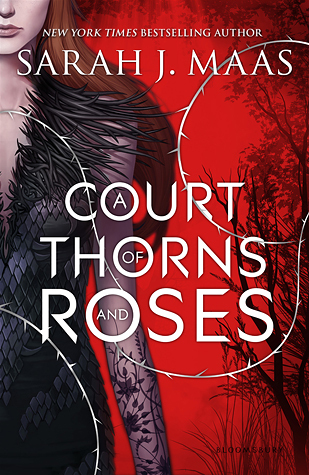 I absolutely love Maas's Throne of Glass series so there was no excuse why I shouldn't read her new series, which even spins the classic tale of the Beauty and the Beast. And boy I was not disappointed! I loved this book from beginning to end. I loved how I was able to detect the original tale in the basics, but also how much Maas has twisted and re-told the fairy tale. This is what an actual re-telling should look like. Review.
I'm beginning to sense a pattern with Cameron Dokey's takes on fairy tales in this series, where there should be no 'bad guys'. Honestly, I'm starting to grow a bit tired of it because frankly, in my opinion, a fairy tale needs some kind of bad guy in some form or another. This was a sweet take on The Snow Queen but there was little new to the original story, and the love part was much too superficial and happened to quick, unfortunately. Review.
We know the film of this same title and therefore I knew rather well what this story would bring, although I hoped for some surprises along the way. However, unfortunately my expectations were not completely fulfilled. Review.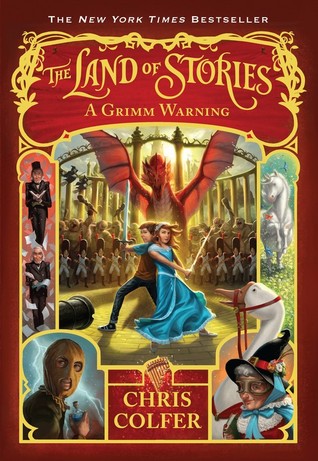 This was the third in Chris Colfer's The Land of Stories series, and just as the previous two I adored how he has changed so many of the characters and given them new life, while keeping the essence of the original fairy tales at hand as well. I will definitely keep reading to see what he comes up with next. Review (in Danish).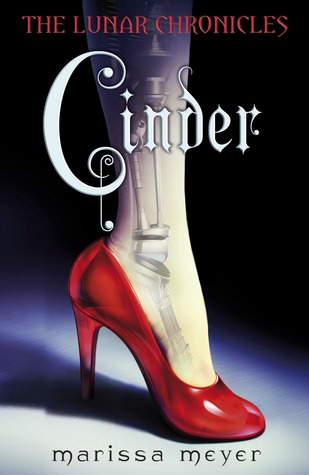 This was a re-read so I knew I would love this story before I even began. It was pretty great to return to Cinder's world and get reacquainted with her universe and major dilemmas. I read it as part of the TLCReadalong that can be followed on various social medias. Review.
Another great re-read of the series. I think I liked this book much better than the first one. For some reason I actually prefer Scarlet to Cinder, and I realized this as I re-read it this time. I also very much enjoyed getting back to know Wolf, although I found it difficult to follow the romance over just 24 hours, but that is a minor detail. Review to follow.
Again, this might not be the typical fairy tale retelling but I still think it belongs on the list. It has so many fairy tale and questing elements that I wouldn't where else to really put it. This time the story is a bit more darker in its fairy tale touch and moral. Review.
This was such a captivating story, that once I got really into it, it was difficult to put it down. It tells the story behind the many fairy tale stories and how they came by the Brothers Grimm and wound up in their story books, and there is such an attention to detail and historical events that it was quite an interesting read. Review.
This was an adaptation of the evil queen from Snow White. I was much surprised by the beginning of this book because it was nowhere near an evil queen of any sorts, quite the contrary. However, that is what makes a good retelling, that we get a background story that we would not normally have anticipated. Review.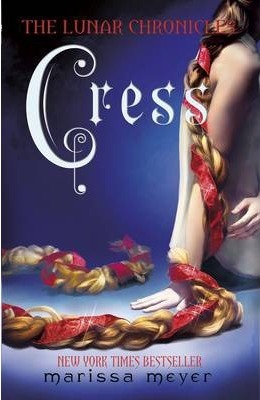 Again a wonderful re-reading of the story, and it surprised me at what kind of details I had forgotten and what other little snippets I think I caught onto that links back to the two first books and some things that are stronger hints now that I've read them again to the final book. Now it'll be even more difficult to wait for the last book. (Old) Review.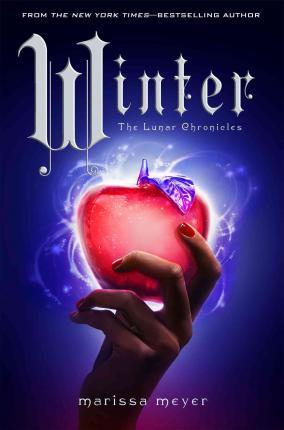 After waiting an entire year for the epic conclusion to the Lunar Chronicles it was with mixed feelings that I read this end of the series. It was such an emotional rollercoaster that kept me on the edge of my seat for pretty much the entire read, and I look forward to read it again in the future. Review.
At the end of the year I just managed to finish this short retelling of Rumpeltstilskin, which was actually rather sweet and not completely as I anticipated. So overall it was a nice surprise, although much was still expected. Review.