Waiting on Wednesday er beregnet til at vise bøger frem som jeg ser frem til at læse. Det er min måde til at inspirere til andre gode læseoplevelser i fremtiden.
Titel: In Their Shoes: Fairy Tales and Folktales
Forfatter: Lucie Arnoux
Udgivelsesdato (forventet): Er udkommet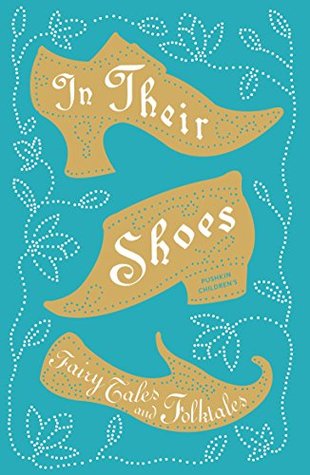 Red shoes, golden slippers, seven-league boots… Just step into the shoes of princes and princesses, ogres and orphans, cats and rabbits, and discover a fascinating fairy-tale world of footwear.
Did you know that long ago Cinderella lived in China? That dogs in America wear boots? And that a small pair of shoes in France can fall in love?
With original illustrations by Lucie Arnoux, this is a timeless and captivating collection of fairy tales and folktales, whose footprints have lasted through the generations, over the centuries, and all around the world.
Grund til jeg glæder mig: Jeg faldt over et billede af den her bog på instagram og blev af en eller anden grund tiltrukket af den. Måske var det fordi den i første omgang snakkede om sko, og da jeg så fandt ud af at den også handlede om eventyr blev jeg lidt mere solgt. Så nu er den også på vej hjem til mig efter at skulle lave en online bestilling for at få fat i nogle andre bøger. Jeg syntes den her også er lidt sjovt fordi den skal forestille at hænge sammen med en udstilling af sko.
Hvad glæder I jer ellers til at læse?