Waiting on Wednesday er beregnet til at vise bøger frem som jeg ser frem til at læse. Det er min måde til at inspirere til andre gode læseoplevelser i fremtiden.
Titel: Asylum
Forfatter: Madeleine Roux
Udgivelsesdato (forventet): Er udkommet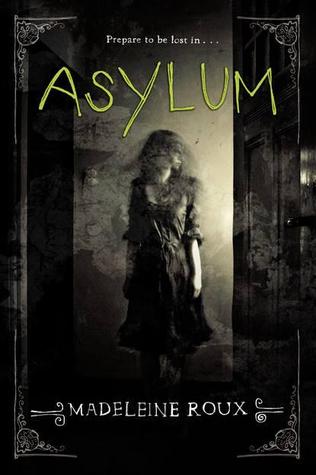 For sixteen-year-old Dan Crawford, New Hampshire College Prep is more than a summer program—it's a lifeline. An outcast at his high school, Dan is excited to finally make some friends in his last summer before college. But when he arrives at the program, Dan learns that his dorm for the summer used to be a sanatorium, more commonly known as an asylum. And not just any asylum—a last resort for the criminally insane.
As Dan and his new friends, Abby and Jordan, explore the hidden recesses of their creepy summer home, they soon discover it's no coincidence that the three of them ended up here. Because the asylum holds the key to a terrifying past. And there are some secrets that refuse to stay buried.
Featuring found photos of unsettling history and real abandoned asylums and filled with chilling mystery and page-turning suspense, Madeleine Roux's teen debut, Asylum, is a horror story that treads the line between genius and insanity.
Grund til jeg glæder mig: Jeg fandt den her i USA sidste år, og den har bare stået på hylden lige siden. Og det er faktisk synd, for jeg tror den her bog har potentiale til at være noget så creepy. Jeg tror bare det er et spørgsmål om at tage mig sammen, for den lyder helt vildt spændende og rigtig intens – jeg har altid syntes at den slags sindssygehospitaler er vildt uhyggelige, og især hvis børn er involveret!
Hvad glæder I jer ellers til at læse?